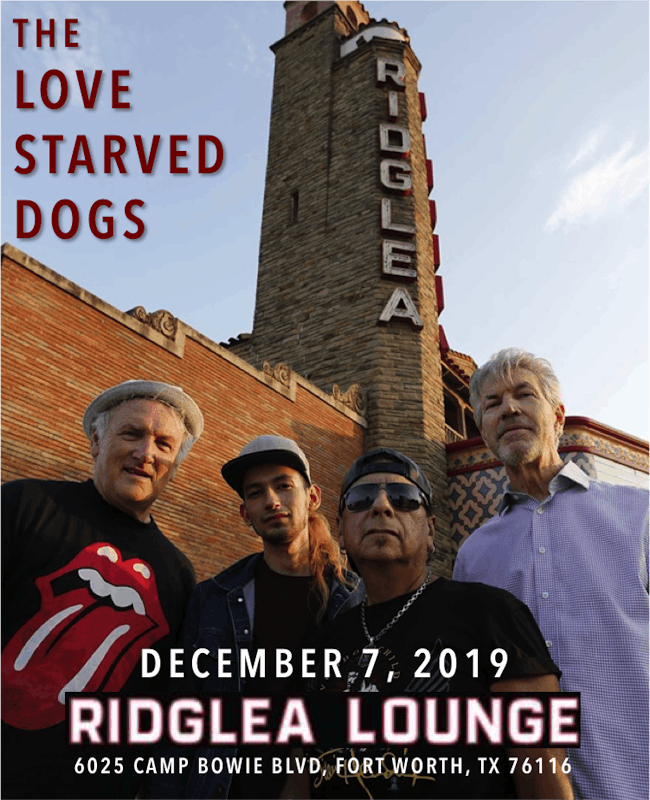 Presented by Ridglea Theater
The Love Starved Dogs in The Ridglea Lounge
Ridglea Lounge
Ridglea Theater presents The Love Starved Dogs in The Ridglea Lounge, Fort Worth, TX -
Come out and enjoy classic rock covers from Fort Worths' own The Love Starved Dogs. They'll be playing two 90-minute sets on December 7, 2019 in The Ridglea Lounge.
The Love Starved Dogs (Facebook)
Formed in 2019 in the strong belief that that no matter your generation, our classic rock covers will get you singing, dancing, clapping and inclined to forget about the trials of life for a couple of hours.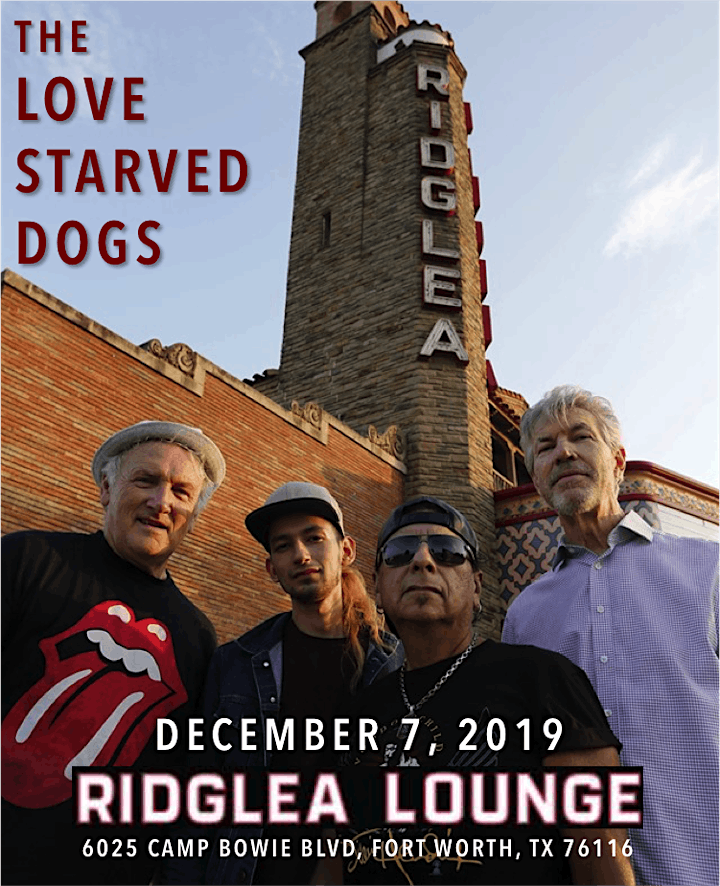 Venue Information:
Ridglea Lounge
6025 Camp Bowie Blvd
Fort Worth, TX, 76116