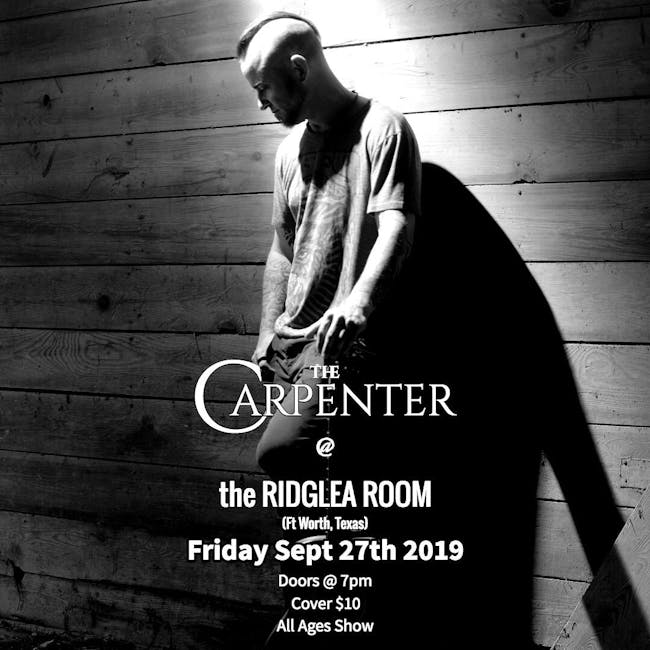 Presented by Ridglea Theater
The Carpenter in The Ridglea Room
Ridglea Room
Ridglea Theater presents The Carpenter, Kirra, The Pour Brothers and more in The Ridglea Room, Fort Worth, TX -
RealKwik Productions presents: Storytellers - The Carpenter w/SG Kirra, The Pour Brothers and more. Donald Carpenter hosts a Stripped Down Acoustic evening of storytelling. Local Artists will share the inspiration behind their most intimate creations and their connections to their favorite cover jams. Join us as we open our hearts and minds to those who open their hearts and minds to us!
The Carpenter (Facebook )
Singer/Songwriter for projects that include: (@apollounderfire / @patientalert / @eyeempire / @submersed) with more in the works.
Kirra (Facebook)
Hard rock band from Oklahoma City, OK!
The Pour Brother (Facebook)
Mike Webb & Casey Wilson
ROOTS/ROCK/SOUL
Acoustic Duo and Full Band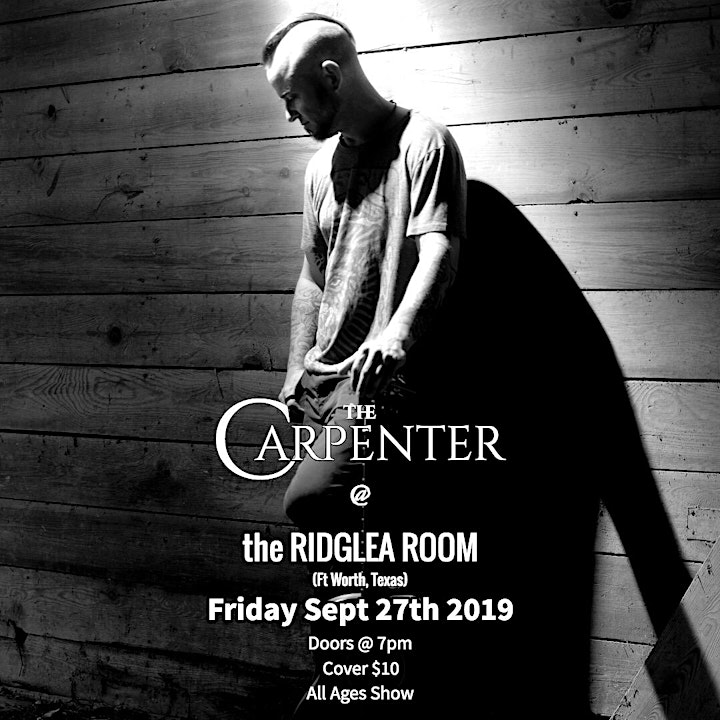 Venue Information:
Ridglea Room
3309 Winthrop Ave
Fort Worth, TX, 76116