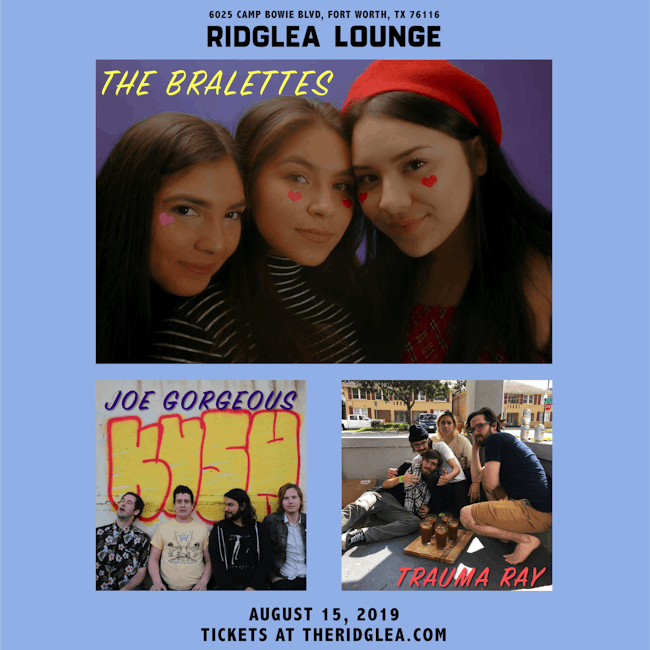 Presented by Ridglea Theater
The Bralettes
Joe Gorgeous
Ridglea Lounge
Ridglea Theater presents The Bralettes, Joe Gorgeous, Trauma Ray in The Ridglea Lounge, Fort Worth, TX - rock
The Bralettes (Facebook / Instagram / Twitter)
The Bralettes is an all girl trio that defines girl power and promotes body positivity by performing in bralettes themselves. As self-taught musicians from Dallas, Texas, they strive to create simple yet catchy music for people of all ages. Paulina's soft and sweet voice paired with Molly's powerful vocals allows them to have songs that range from innocent & bubbly to edgy & punk. With the help of a heart projector, bubble machines and catchy songs, they are always ready to put on a show that will surely have people moving.
Joe Gorgeous (Facebook / Twitter)
Trauma Ray is a Fort Worth rock band formed in early 2018. Blending 90s alternative with shoegaze, hardcore, and post rock, their debut self titled EP is an expression of the bittersweet struggles of modern life.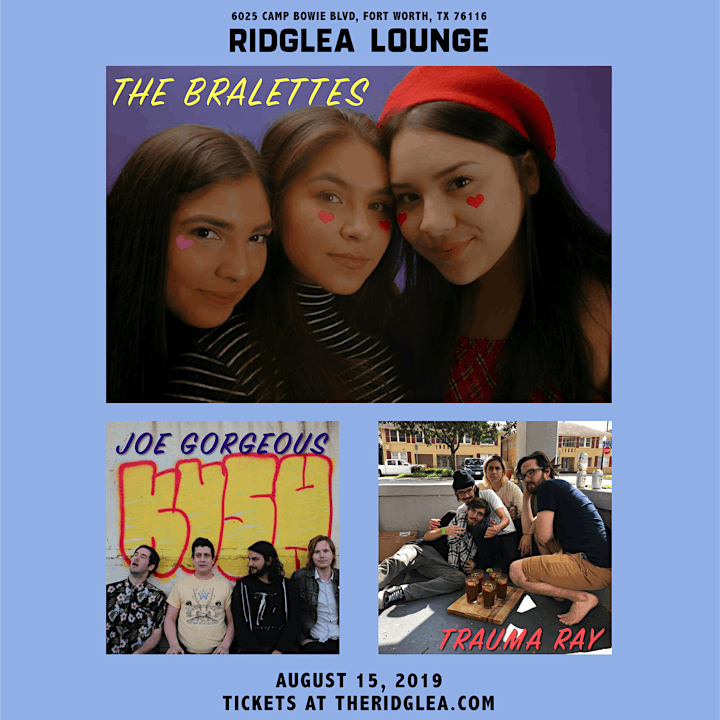 Venue Information:
Ridglea Lounge
6025 Camp Bowie Blvd
Fort Worth, TX, 76116