Presented by Ridglea Theater
Slow Vine, The Wild Frontiers in the Lounge
Ridglea Lounge
Ridglea Theater presents Slow Vine, The Wild Frontiers in The Ridglea Lounge, Fort Worth, TX - rock, post punk
Slow Vine (Facebook / Instagram / Twitter)
We are Slow Vine a group of five great friends from unique backgrounds and influences who have come together to spread the message of rock n roll.
The Wild Frontiers (Facebook / Instagram / Twitter)
The Wild Frontiers are an Alt. Rock/Pop band that carries elements of both classic and modern influences.
Starting as a small band on the outskirts of Dallas, Texas, they have quickly grown into powerful songwriting recording artists.
Known for iconic live shows, they've become one of the top attended acts in the North Texas area. They are currently gearing up to tour the United States, promoting their debut EP "17."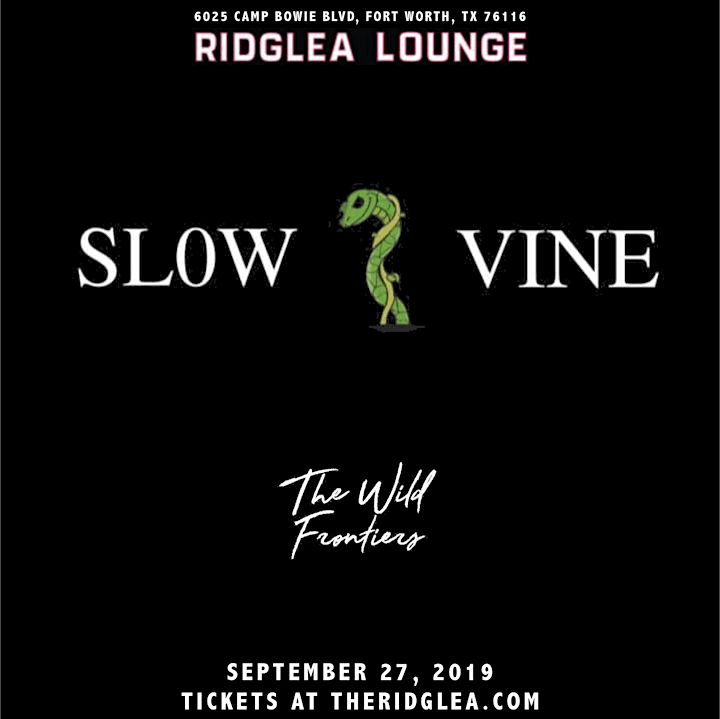 Venue Information:
Ridglea Lounge
6025 Camp Bowie Blvd
Fort Worth, TX, 76116