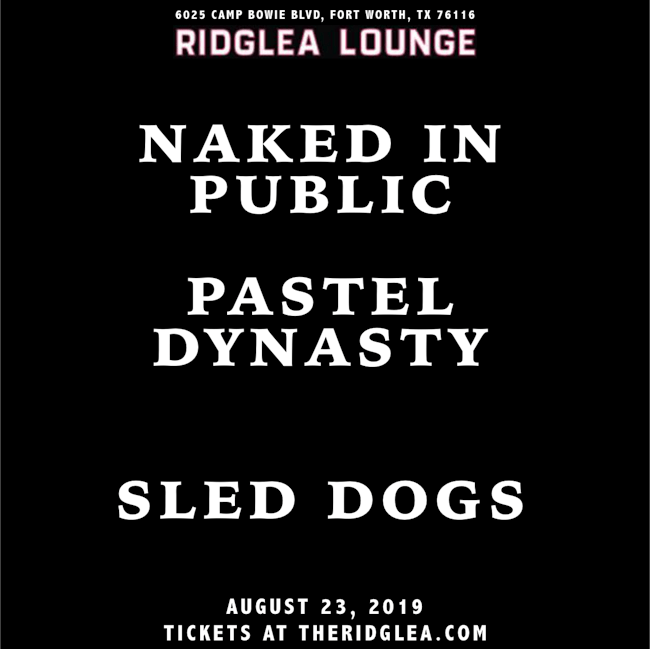 Presented by Ridglea Theater
Naked in Public, Pastel Dynasty, Sled Dogs in the Lounge
Ridglea Lounge
Ridglea Theater presents Naked in Public, Sled Dogs in The Ridglea Lounge, Fort Worth, TX - punk rock
Naked in Public is a punk band from Dallas Texas consisting of George Hurt, Daniel Mayfield, and Cole Westman. They released their debut ep in july 2018 and since then been playing shows and writing non stop. They have spent more than half a year working hard on a collection of songs that have a more significant meaning compared to the old ones that they plan on releasing soon.
Pastel Dynasty (Facebook / Instagram)
We're a band that makes music for the soul. We like long walks on the beach and talking about our feelings. And delay pedals. A lot of them.
Sled Dogs is a shoegaze/doom metal band based in Denton, Texas. We'll play anywhere and everywhere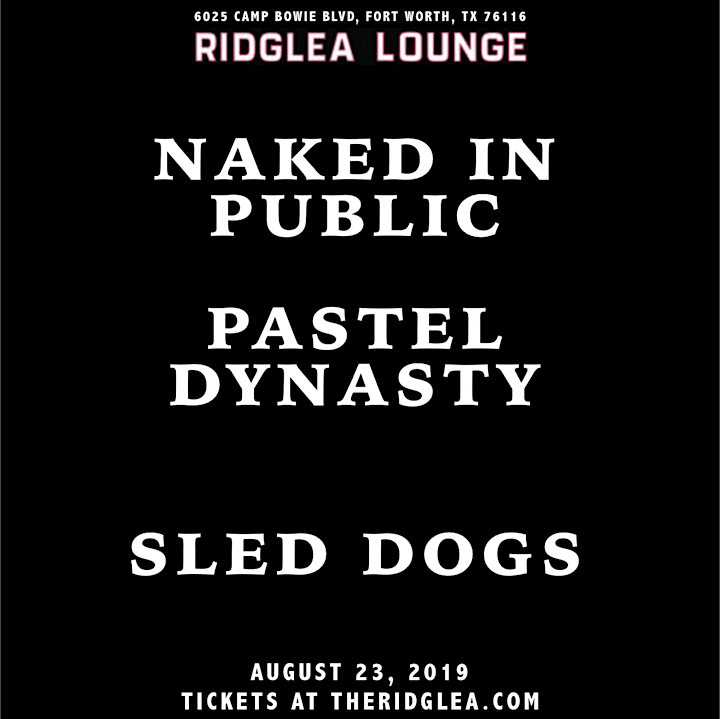 Venue Information:
Ridglea Lounge
6025 Camp Bowie Blvd
Fort Worth, TX, 76116