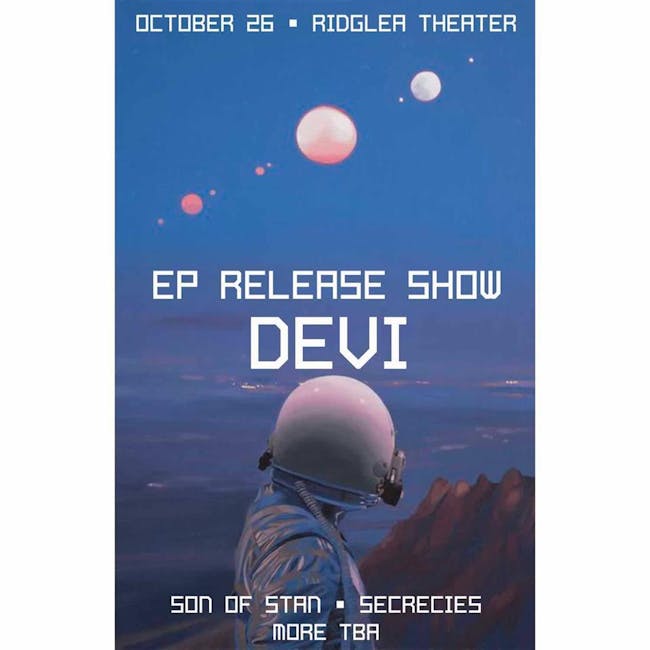 Presented by Ridglea Theater
Devi's EP Release Show w/ Son of Stan, Secrecies and more!
Ridglea Theater
Ridglea Theater presents Devi, Son of Stan, Secrecies and more in The Ridglea Theater, Fort Worth, TX - Pop, Indie
Devi releases her debut EP and everyone is invited to the party!
Come out the to the Ridglea Theater in Fort Worth, TX on Saturday October 26. A costume contest will be in full effect so make sure to wear your creepiest, sexiest, weirdest Halloween attire to the venue!
Devi (Facebook / Instagram / Twitter)
Devi is a Trip Hop Chanteuse from Fort Worth, TX with a powerfully unique and irresistible sound. Releasing her debut record late 2019 with production by Külb. Check out her music on Spotify, iTunes, YouTube, and all other streaming platforms.
Secrecies (Facebook / Instagram / Twitter)
By complete happenstance, Shawn Magill and Joey Noga met at a Cashmere Cat concert in Deep Ellum (Dallas, TX). They instantly connected over their obsession with sexy, synth heavy electro pop and formed a new band, Secrecies. Together, their multi-layered chilling harmonies unite over playful pulses, evoking the heartaches and joys of passing youth. Their sound has drawn comparisons to Beach House, St Etienne, Sylvan Esso, Purity Ring, STRFKR, Glass Candy, Ladytron, XX and even Blondie's more disco-leaning material. The album is seeing radio play across the country and rave reviews.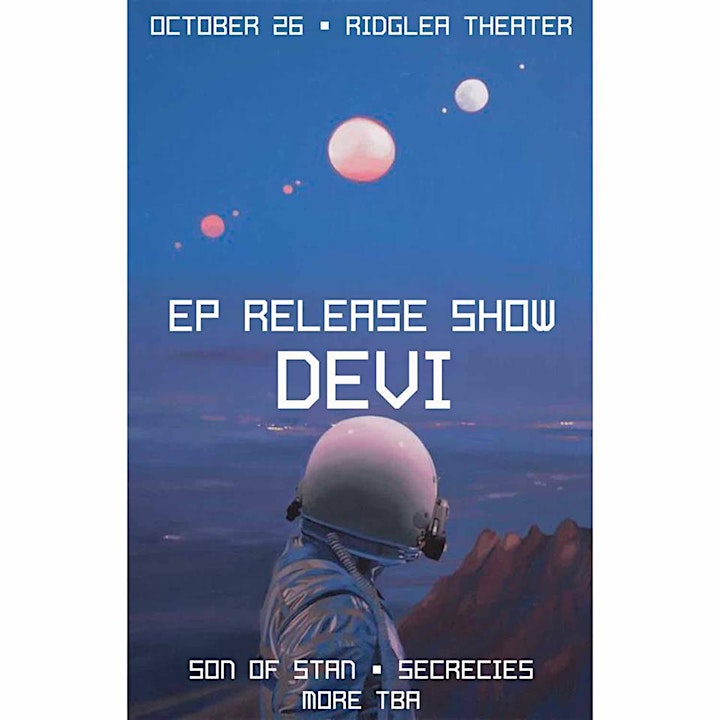 Venue Information:
Ridglea Theater
6025 Camp Bowie Blvd
Fort Worth, TX, 76116