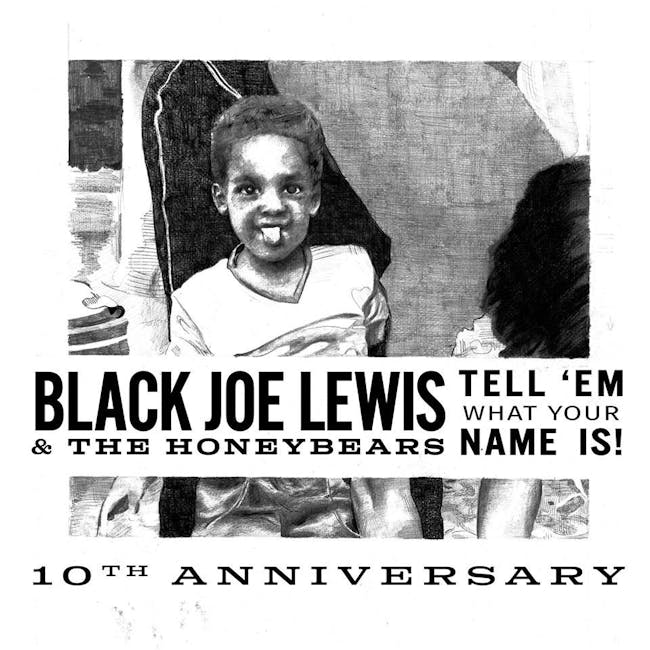 10th Anniversary of "Tell Em What Your Name Is" | Presented by The Kessler
Black Joe Lewis & The Honeybears
Liz Brasher
Ridglea Room
$20.00 - $152.00
Sales Ended
On Prekindle
The Kessler presents Black Joe Lewis & the Honeybears 10th Anniversary of "Tell Em What Your Name Is" with Liz Brasher at Ridglea Room
Black Joe Lewis & the Honeybears (Facebook / Instagram / Twitter)
While working at a pawn shop in Austin, Joe Lewis first picked up the guitar. Shortly thereafter, Joe Lewis immersed himself in the local Red River blues/garage scene, recording and performing with Austin luminaries such as the Weary Boys and Walter Daniels. Upon the release of the 2005 Brian Salvi produced Black Joe Lewis and The Cold Breeze EP with standout track "Bitch I Love You" featuring Matt Hubbard on Rhodes electric piano and the 2007 album Black Joe Lewis, both released on Italian label Shake Yo Ass Records, the band gained critical national acclaim and toured as openers for Spoon and Okkervil River in 2007.
The band signed to Lost Highway Records in 2008. Following the signing and performances at 2008's Lollapalooza and Austin City Limits Music Festival, Black Joe Lewis & the Honeybears released a four-song EP on January 27, 2009.
Their debut album Tell 'Em What Your Name Is! was released on March 17, 2009. It was produced by Spoon's drummer Jim Eno. Black Joe Lewis & the Honeybears have performed at music festivals including Bonnaroo, Coachella Valley Music and Arts Festival, Bumbershoot, Outside Lands Music and Arts Festival, Sasquatch! Music Festival, Wakarusa Music and Camping Festival, Musikfest, Latitude Festival, and Splendour in the Grass. The band has appeared on The Late Late Show with Craig Ferguson, Late Show with David Letterman, Austin City Limits, and Later... with Jools Holland.
Black Joe Lewis & the Honeybears were featured in Echotone, a 2010 documentary about the Austin, Texas music scene. On August 25, 2013, Joe Lewis stated on NPR that he was trying to shed the 'Honeybears' portion of the band's name, and had never intended for it to continue for so long.
In 2017, his latest album, Backlash, debuted at number 3 in the Billboard Top Blues Albums Chart.
Liz Brasher (Facebook / Instagram / Twitter)
Liz Brasher makes her own kind of southern music — one that's caught halfway between the garage, the church, the bar, and the bedroom. She's a soul singer. A guitar-playing rocker. A one-woman girl group. A gospel revivalist who sings the praises of secular bands like the Box Tops.
It's a diverse sound rooted in the influence of Brasher's two homes: her adopted hometown of Memphis, where she recorded her debut LP, Painted Image, for Fat Possum Records; and her childhood stomping grounds in rural North Carolina, where she was raised in a musical, multi-ethnic household.
"I'm half Dominican, half Italian, and also Southern," says the songwriter, who grew up singing Baptist hymns in an all-Spanish church. "It's a different type of southerner, and that's why the music I make sounds like a different type of the south. By nature, I'm mixed. That's been my whole life — having to reconcile two different cultures, or the religious and secular world, or the different genres that have all influenced me. From the time I was born, I realized I was going to be a big mix."
Brasher's musical horizons expanded as she grew older. Raised on everything from the spirituals of Mahalia Jackson and harmony-heavy hooks of John Lennon and Paul McCartney, she moved to Chicago during her late teens. There, as a college student living far north of the Mason-Dixon line, she gained a new appreciation for the sound of her southern roots. She dove deep into the early icons of American music, from Stephen Foster to Delta Blues heavyweights like Geeshie Wiley and Leadbelly. That led to an appreciation for latter-day pioneers like Bob Dylan and the Staple Singers, two acts that modernized old-school American traditions to suit a new generation. Inspired, Brasher taught herself to play guitar, then began writing songs shortly thereafter.
After a move to Atlanta brought her back south, Brasher began playing shows, fronting her lean, three-piece live band — later championed by Rolling Stone as a "soul power trio" — for the first time. A love for the music of the 1950s and 1960s eventually convinced her to relocate to Memphis, where labels like Stax and Sun Records had shaped popular music during the previous century. She felt at home there. Like her, Memphis was a melting pot of influences, its internal soundtrack filled with music that crossed generation gaps and genre lines. Perhaps it's no surprise, then, that her songwriting flourished in the new town, inspiring the material that appeared on Brasher's Outcast EP — released in April 2018, not longer after her acclaimed first appearance at SXSW.
The Outcast EP showcases not only Brasher's robust voice, but her guitar playing and songwriting chops, as well. Inspired by everyone from Pops Staples to surf guitar icons The Ventures, she approaches her electric guitar from a melodic, moody perspective, often using tremolo and reverb for big, bold effect. She cranks up the fuzz for Outcast's rock & roll title track, then makes room for sweeping strings and swirling organ on the soulful standout, "Cold Baby." Meanwhile, she attacks the instrument with rhythmic stabs on tracks like "Body of Mine," underscoring her own melodies with blasts of chugging attitude. Just as wide-ranging as her musical influences are her song's story-based lyrics, which tackle everything from Biblical themes to heartbreak. No wonder NPR became one of her earliest champions, honoring Brasher as a buzz-worthy "slingshot artist" months before Outcast's release.
"I don't like rules, and I don't like to be put into a box," says the singer, songwriter, guitarist, and bandleader. "I make music that's garage rock meets the Delta blues meets gospel meets soul. It's southern music — my version of southern music."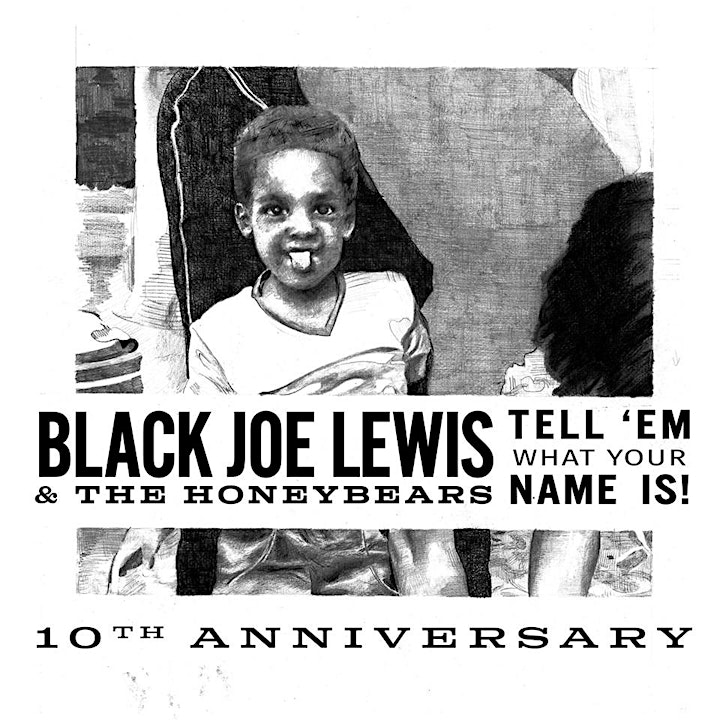 Venue Information:
Ridglea Room
3309 Winthrop Ave
Fort Worth, TX, 76116