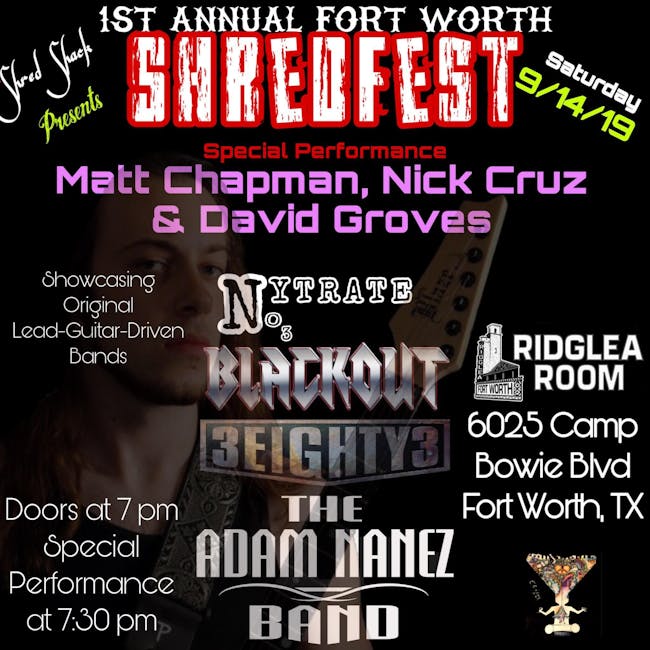 Presented by Ridglea Theater
The Adam Nanez Band
3eighty3
Ridglea Room
Shred Shack presents 1st Annual SHREDFest in The Ridglea Room, Ft Worth
The Adam Nañez Band (Facebook / Twitter)
Adam Nanez is a guitarist and songwriter based out of Dallas, Texas. With influences spanning from metal, blues, rock, funk and jazz, he has melded all of these elements into his playing style. With the help of Danny Peeples (bass) and Ian Flannigan (drums) the band was complete. Combining solid songwriting, energetic performances and amazing playing, Adam Nanez is a must-see artist.
3Eighty3 (Facebook / Instagram / Twitter)
Riding the crest of the New West Metal wave. |RAW FUCKIN' POWER|
Blackout's material can best be described as powerful and melodic, with sing-along hooks and melodies you can't get out of your head. From songs like the pounding "Sucker-punch," to the hard rockin' "Bottom Dollar" their music comes from a place we can all relate to.
Old school metal...Heart meets Judas Priest with a blend of Rob Zombie and Racer X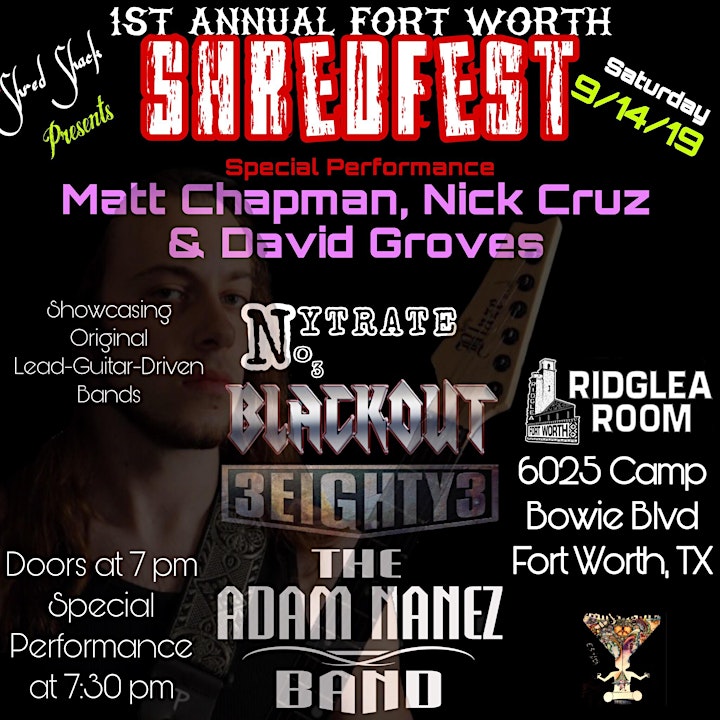 Venue Information:
Ridglea Room
3309 Winthrop Ave
Fort Worth, TX, 76116